Greens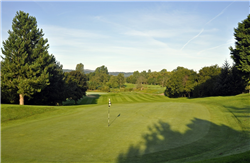 The 2020-21 Winter Programme
Tree work around many of the greens and tees to provide air and light which will aid drainage, improve the sward and help to keep the worm casts down.
Removal of the walkway to the rear of the 7th tee to allow machinery to easily enter and exit teeing area which will reduce turf damage.
Levelling of the 11th tee and 13th competition tee.
Other projects may be undertaken if finances allow.