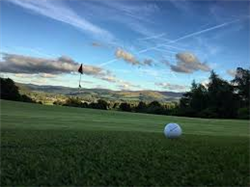 Members are entitled to reduced green fees at all golf clubs affiliated to the Union of Flintshire Golf Clubs which are: St. Melyd, Prestatyn, Rhuddlan, Pennant Park, Northop, Flint, Holywell, Old Padeswood, Mold, Hawarden. Any member of an affiliated Club can play at any other affiliated club at that club's guest rate rather than pay a visitor fee.
We also have the same arrangement with Eastham Lodge Golf Club on the Wirral and Astbury Golf Club in Congleton.


The P&B member wishing to take advantage of this offer must book in advance through their professional's shop rather than on BRS. On arrival you will need to produce proof of membership of P&B. This could either be your loyalty card or your handicap certificate, available to show or print off the Member's Hub area of the website.