Sponsors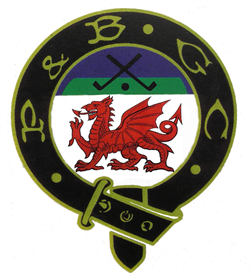 Padeswood & Buckley Golf Club would like to thank the following companies and individuals for their support and sponsorship of the club.
If your company is interested in Tee Sponsorship or Corporate Membership, please click on the link at the bottom of the page.
Hole 1 Cambria Modular Solutions

Technical sales agents for quality commercial heating, hot water and flue solutions. cambriamodularsolutions@gmail.com / 07823 538322
Hole 2 Academy of Design
Kitchen & Bathroom specialists, offering excellent advice, quality products at affordable prices, honest, friendly and efficient service and installation.
info@academyofdesign.co.uk / www.academyofdesign.co.uk / 01352 751567
Hole 3 Limelight Signs Ltd
Leading UK Road Sign manufacturer dealing with the design and manufacture of permanent & temporary road signage, with 30 years experience in the private and public sectors
sales@limelightsigns.co.uk / www.limelightsigns.co.uk / 01706 873866
Hole 4 HPJ Photography
Specialising in Wedding Photography across the UK. Creating lasting memories and stunning photography for years to come.
huw@hpjphotography.co.uk / www.hpjphotography.co.uk / 07367 789197
Hole 5 Summit Chartered Accountants
North West based Chartered Accountants, offering a full range of accountancy services, from payroll, software support to business advice, inheritance tax to management accounts and forecasting.
summit@summitaccountants.co.uk / www.summitaccountants.co.uk / 01244 952770 & 0161 883 1878
Hole 6 NDT Group
Provider of outstanding non-destructive testing services around the world. Responsive testing that delivers assurance that your equipment is safe.
office@ndtgroupc.o.uk / www.ndtgroup.co.uk / +44 1244 629559
Hole 7 Popular Enterprises
We specialise in installation reporting (EICR) for persons who are selling or buying a property, including reports for insurance purposes. We also work in the West Indies, France and Germany. We are able to accept contracts in other parts of the world.
Our portfolio of contracts ranges from simple domestic work to research projects for the aero and petrochemical industry.
stephanjs@popularenterprises.org / www.popularenterprises.co.uk / 07443 920542
Hole 8 A.E. Rowlands
A.E. Rowlands are a reputable business that takes great pride in offering plant hire and haulage services of the highest quality. We also offer mobile and onsite repair services across Chester & Wrexham.
david@rowlandsph.co.uk & neil@rowlandsph.co.uk / www.rowlandsph.co.uk / 01352 741174
Hole 9 Pitt Stop
Garage services available to car and van owners across the North Wales. Including, Servicing (interim or full), Car Diagnostics, Air Conditioning, and Tyres.
jon@pittstop.wales & enquiries@pittstop.wales / www.pittstop.wales/en-gb / 01352 758687
Hole 10 D.A. Windows & Buildings
We pride ourselves on supplying and installing only the very best upvc, aluminium and wooden windows, doors and Conservatories. We also specialise in light weight roofing systems such as Firestone rubber roofs Gardian light weight tiled roofs. Also, fascia, soffit and guttering systems. Call now for a non-obligation quote.
Tiggrgolf111@gmail.com / 01978 760469
Hole 11 Lacs NW LTD
Air Conditioning systems, maintenance, repairs and installation. Fully trained engineers, fast and efficient repairs, and call out times to suit our clients.
admin@lacsnw.com / www.cheshireairconservices.com / 07853 886179
Hole 12 GP Electrics (North West) Ltd
Electrical & Building Services
accounts@gpelectricsnw.co.uk / 07789 993195
Hole 13 Chester Tile Studio
At Chester Tile Studio our objective is to be the most innovative Tile & Bathroom supplier locally. Our outstanding ranges of products are sourced according to international quality standards and are offered at attractive prices.
support@chestertilestudio.co.uk / www.chestertilestudio.co.uk / 01244 377755
Hole 14 Coastal Towbar Services
Over 35 years' experience in the trade, Coastal Towbar Services Ltd are your leading towbar and trailer specialists. With first class repair and maintenance services available, rest assured your towing equipment is in the hands of experienced and reliable experts.
coastaltowbars@btinternet.com / www.coastal-towbars.co.uk / 01745 351841
Hole 15 Scitech Adhesive Systems Limited
Founded in 2002 out of Flint, Wales, Scitech Adhesive Systems specialise in polymer technology and manufacture high-performance adhesives and coatings. We offer expertise in a range of product categories, with a wide selection of adhesive and coating technologies. We work with our customers to create tailored products by offering a complete design and development service.
info@scitech-adhesives.co.uk / www.scitech-adhesives.co.uk / 01352 732007
Hole 16 William Gleave Estate Agents
Welcome to William Gleave Estate Agents – we're an independent estate agents in Buckley, covering the Flintshire area and surrounding locations such as Connah's Quay, Mold and Hawarden. Look no further than our dedicated team of top estate agents who are committed to delivering the best possible experience for buyers, sellers, landlords and tenants alike.
buckley@wgestateagents.co.uk / www.wgestateagents.com / 01244 543651
Hole 17 Ace Security Solutions (UK) Ltd
ACE Security Solutions in Merseyside prides itself on a second to none service, providing store detectives and fully uniformed security officers of the highest standard. All our security officers are vetted for a period of ten years prior to being offered provisional employment, the check on employment history and character is thorough and fully recorded. Our officers then undergo a two day training induction course before any placement. The course is S.I.T.O based and covers every aspect of security from health and safety to emergency instructions.
info@acesecurityservices.co.uk / www.acesecurityservices.co.uk / 0151 220 5836
Hole 18 Jackson Fire & Security Solutions
Jackson Fire & Security has been providing fire and security solutions to businesses for more than a quarter of a century. Originally set-up to offer fire extinguisher servicing and maintenance, we started installing and maintaining fire alarm systems shortly after. We've also earned a reputation as an industry leader when it comes to securing your premises with state-of-the-art burglar alarms, bespoke CCTV camera systems, and tailored access control.
info@jacksonfire.co.uk / www.jacksonfire.co.uk / 01352 755 866